Grades 1-4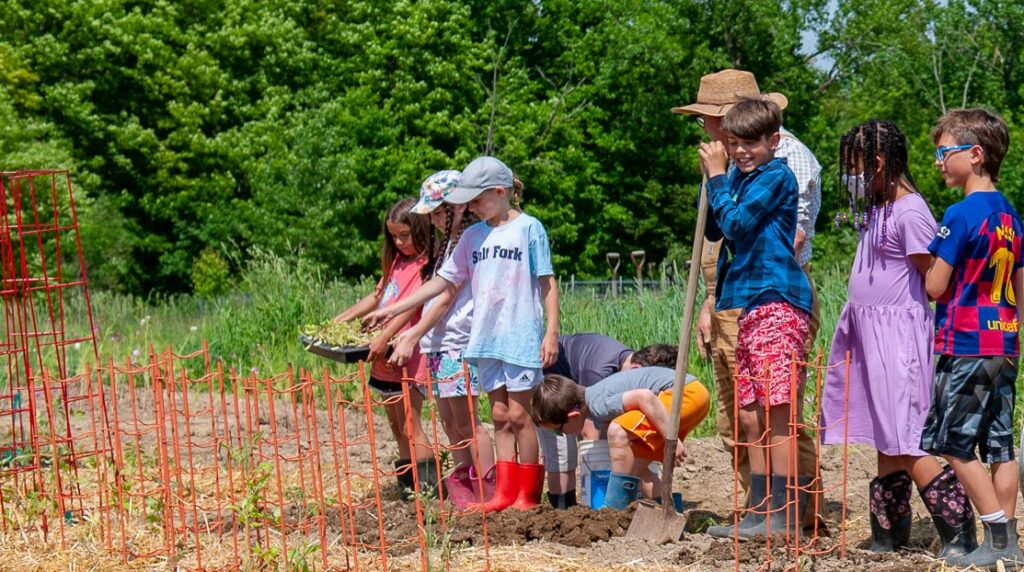 We transition children from Early Childhood to Elementary School with their love of self and learning intact.  The focus of school in the early years of elementary is learning to learn and loving to learn — not testing.
Our Elementary school curriculum inspires the artistic, creative, and imaginative life of the child while providing a strong base for academic studies.  We focus on engaging the whole child – head heart and hands – to add value and relevance to lessons, and this helps instill a deep interest in learning.
We also take great care to honor childhood with our younger students by offering shorter school days and encouraging regular outdoor recess, creative play, unstructured time and movement opportunities.
This multidisciplinary, age-appropriate learning environment, is intentionally created and imbued with reverence, so each child can flourish and become a well-rounded individual while developing their unique potential.
Studies show that people learn best when engaged, so we keep our older Elementary School children moving as they learn – ensuring that students don't just memorize, but truly comprehend and process, what they learn during these formative educational years.
For example, at Spring Garden, science comes alive outdoors in gardening class. Ancient Greek history and language art lessons live on in Olympiad event training in gym class.
Students also stay engaged by interweaving arts into every main lesson subject. Waldorf Elementary School children take pride in creating their own textbooks for math, science, language and history lessons. Literature and history about the Old Testament, Norse mythology, and Greek culture comes to life through recitation, folk dance and plays performed during assembly and after school.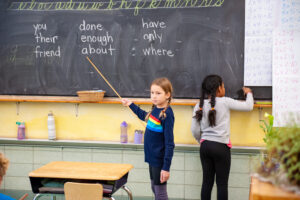 Children begin the day outside in unstructured play learning important social skills, using their energetic bodies and preparing their minds for the morning of focused attention. The morning's Main Lesson is the substance of the day and core subjects are presented in three- or four-week blocks for a concentrated, in-depth experience with learning material.
During this time, children do not sit rigidly at desks, taking in lectures, but are instead engaged in arts, music, movement, recitation and other multidisciplinary activities which bring language arts, mathematics and science to life.
After a snack and more time outdoors, children begin their subject lessons, which are also taught in engaging and interdisciplinary ways. Subjects include music, Spanish, eurythmy, handwork, gardening and physical education.
At day's end, students have spent seven hours immersed in experiential learning while also savoring the joys of childhood with ample time in unstructured and outdoor experiences. They go home tired, but joyful, and return eagerly the next day with an inherent curiosity and love of learning.