Magic Meadow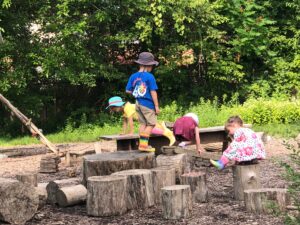 Our Magic Meadow Camp embraces the fun days of summer — friends, fun and frolicking on our 16-acre campus! Two Early Childhood teachers will lead an enriching day including daily movement circle, nature crafts, activities, stories and play.
What ages: 4 (by June 1) through age 6
When:  July 24-28
Time:  9am-3pm
Cost: $275/camper
Learn to Ride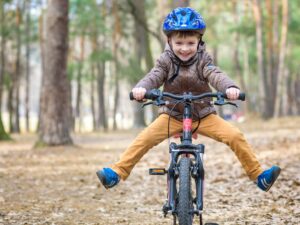 This week is designed for pre-beginner and beginner riders who are still learning how to ride their bike. If they have never ridden a bike, are on training wheels or a balance bike, or are uneasy while riding, this is the camp for you!
Suggested ages (flexible): Kindergarten – Grade 2
When: July 17-20th
Time: 9am-12pm
Cost: $170
Beginner Bike Skills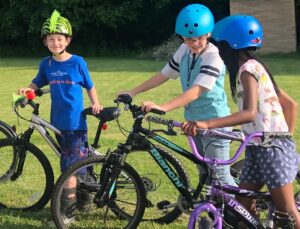 This week is designed for beginner to intermediate riders that want to build confidence, endurance and agility while riding. We will focus on safety while riding, beginner bike maintenance skills, and bike maneuvering skills.
Suggested ages (flexible): Grade 2 – Grade 5
When: July 24-28
Time: 9am-3pm
Cost: $315
Orchestra String Fling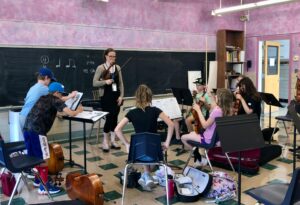 Children will explore the basics of string orchestra and enjoy outdoor time gardening and doing other activities! The week will conclude with an Orchestra concert on Friday.  This camp is designed for beginning and early intermediate string players.
What ages: Rising Grade 5 – Grade 6
When: July 10-14
Time: 9am-3pm
Cost: $350 by May 31st | $365 After
Advanced Bike Skills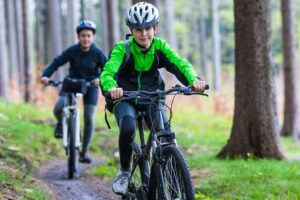 This week is designed for intermediate to advanced riders who want to explore different styles of biking, and who are up for adventure! We will introduce road riding, mountain biking, bmx biking, unicycling and bikepacking, along with minor bike repairs.
Suggested ages (flexible): Rising Grade 6 – Grade 9
When: July July 31-August 4th
Time: 9am-3pm
Cost: $350
Advanced Chamber Music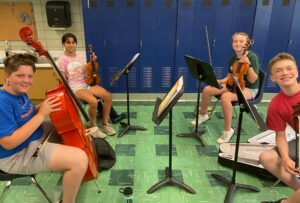 Join Jenny Cluggish and Edward Grimes for a week of orchestral fun! Students will learn about jazz, cinema, and world music in a fun environment while improving their sight-reading and playing skills. Designed for intermediate to advanced players.
What ages: Rising Grade 7 – Grade 9
When: July 10-14
Time: 9am-3pm
Cost: $350 by May 31st | $365 After